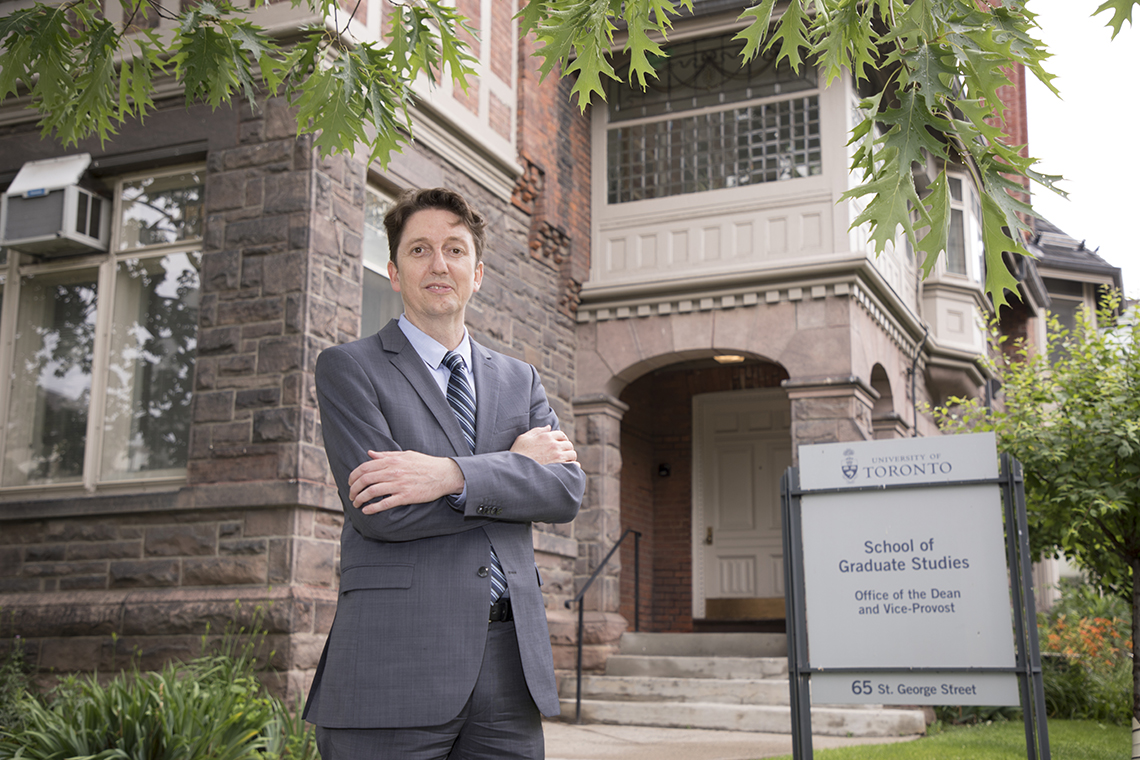 On behalf of the School of Graduate Studies, welcome to the University of Toronto. I've long believed that graduate education is an opportunity to discover your passions, grow as an individual, and decide how best to contribute to society. As you embark on this journey, I encourage you to make the most of your graduate experience by engaging with our top-ranked faculty, who are immersed in innovative research in all disciplines; by connecting and collaborating with others in the graduate community; and by taking advantage of opportunities with leading hospitals, industries, community organizations, and educational facilities across Canada and the world. Despite the challenges we have all faced over the past two years, the University of Toronto is committed to providing you with an enriching experience over the course of your graduate program.
In the SGS Calendar, we outline the parameters of your program, the regulations and policies that guide it, and some of the key expectations that will inform your time here. SGS also offers a range of graduate-focussed services — including the Graduate Centre for Academic Communication and the Centre for Graduate Professional Development — that are designed to support you holistically at every stage of your graduate program. These resources are available on the SGS website and the SGS GradHub, our accessible and user-friendly web space for resources, supports, and services provided by SGS and its partners across the University. I also encourage you to read the monthly Gradschool e-news, our comprehensive e-bulletin about key resources and opportunities for graduate students across the University of Toronto's three campuses.
Whatever your program and specialization, I hope you will find a way to stay connected to the University's vibrant communities as you explore and advance your knowledge in the year ahead.
I wish you the best in your studies and look forward to supporting your journey,
Joshua Barker
Dean, School of Graduate Studies and
Vice-Provost, Graduate Research and Education
Deans of the School of Graduate Studies
Dean, School of Graduate Studies and Vice-Provost, Graduate Research and Education
J. Barker, BA, MA, PhD
Vice-Dean, Research and Program Innovation
V. Goghari, BA, MA, PhD
Acting Vice-Dean, Research and Program Innovation
K. Lyons, BSc, MSc, PhD
Acting Vice-Dean, Students
Y. Yunusova, MA, MS, PhD